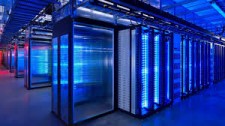 The Customized Payments Solutions Provider Has Boosted Its Processing Power in Response to Greatly Increased Service Demand
New York, New York, May 29, 2018 (Newswire.com) - E-Complish, is proud to announce that the company is successfully increasing the power of its processing systems—figuratively, its horsepower—to better serve its clientele as the company handles a substantial increase in demand for its services. Across the last two years, E-Complish has seen 300% growth and demand is at an all-time high.
During this period of rapid growth, E-Complish's client capacity and demand on resources have increased by 1,235%. Existing redundant systems have kept up with demand at a rate 98.6% overall. As a policy, E-Complish expands systems resources if demand exceeds 50% load of system resources. With the 1,235% increase in just a two-year period, the company has seen load exceed 50% numerous times which dictates a system expansion. The decision was made to double system resources to handle existing spikes, the need for additional redundancy, and future growth.
Greg Gaines, Director of Client Support and Project Management, says, "Adding additional resources means twice to threefold the capacity and load of our applications provided to our clients. With payment processing, our clients and their customers, demand speed and consistency which in turn drives repeat use. Repeat use in the industry is what drives everything. From our client's perspective, they can expect to see faster reporting and application response throughout their E-Complish experience."
Jason Downey, Vice President of Information Systems, adds, "Think of it as faster and more robust performance. We significantly increased our capacity to handle and process simultaneous requests while improving stability and adding even deeper redundancies. More simply said, that's more horsepower in the engine and more lanes on the road!"
Because of redundancy and existing system architecture of the company's systems, no downtime is expected. In fact, 98% of the work is already done at the time of this writing. E-Complish anticipates that this move will guide the company for the next three to five years before the next "system boost" is needed. 
E-Complish CEO Stephen Price concludes, "What a great problem! These are the kinds of company and client needs that I thoroughly enjoy. Solving a problem, meeting our current and future client demands are why we do what we do. I look forward to meeting and exceeding client demands now and into the future with these system upgrades. Its onward and upward for E-Complish!"
About E-Complish
Since 1998, E-Complish has provided merchants around the country with top online and over-the-phone payment processing services that keep customer data secure and make it easier for retailers to manage transactions. E-Complish uses the latest groundbreaking technology to design payment processing services that deliver ease of use, accuracy, dependability, personalization capabilities, and automation that improves productivity.
Source: E-Complish, Inc.
Share: